Florine Stettheimer: Painting Poetry

The Jewish Museum
2017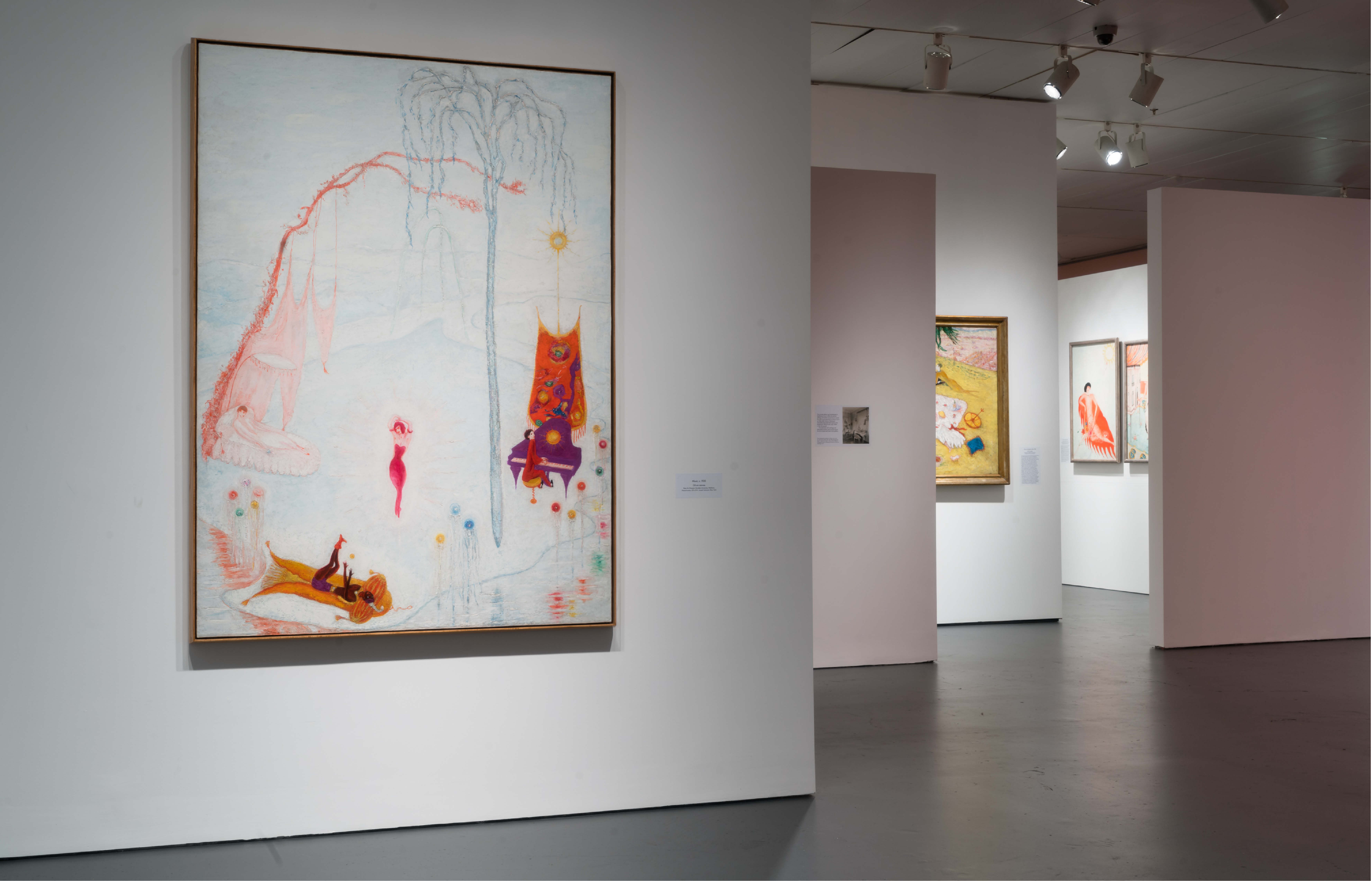 Our understanding of Florine Stettheimer relies on photographic documentation of her two main residences in Manhattan: the Alwyn Court apartment and her studio in Bryant Park. Scenes from both of these residences show the tremendous care and attention that Florine gave to designing and curating spaces of her home through the use of particular objects, custom furniture, shimmering or reflective materials, and, of course, her own paintings.
This tendency for staging interiors was a very intentional, familiar and familial act. Her sister, Carrie, created a magnificent dollhouse, with painstakingly detailed interiors, furniture and a miniature art collection with works from artists such as Marcel Duchamp, Gaston Lachaise and Florine herself. Similarly, many instances of Florine's paintings depict scenes and give referential clues of particular spaces and places through a thoughtful orchestration of ornamental details, furniture and recurring characters.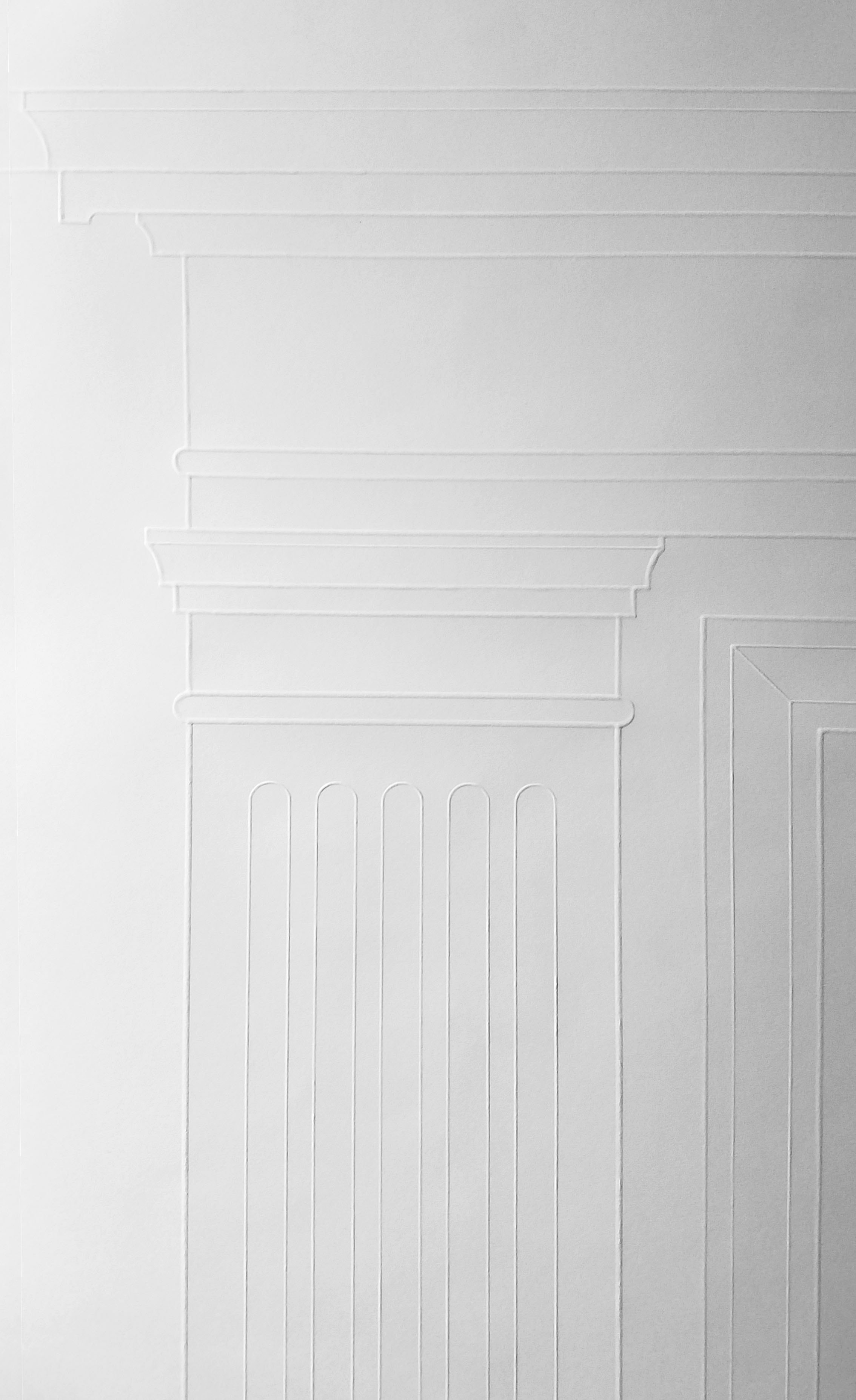 These ideas of replicating, multiplying and sequencing became the basis of our design intent. Departing from the conventional notion of a period room, we began drawing from the archival material a series of architectural ornaments, her idiosyncratic furniture and object arrangements. These were used to compose two abstract reconstructions of Florine's spaces as interior elevations, which we lightly engraved into the gallery walls. The treatment acts as a subtle layer of context, a phantasmal mediation between the work and the museum gallery.
Collaborators:

Stephen Brown, curator
Galia Solomonoff, architect
Miko McGinty, graphic designer
Rita Jules, graphic designer