Visitors to Versailles: 1682-1789

The Met
2018
This exhibition sought to portray the experience of being a visitor to the palace during the rules of Louis XIV, Louis XV and Louis XVI, by displaying a wide array of objects, paintings, furniture, costumes and sculpture that one would have encountered then. As a way to approach the design of context for these objects while generating a sense of place, we became interested in expanding on the techniques of
trompe l'oeil
, popularized by French Baroque art and architecture, to evoke the architectural qualities of the palace's interiors.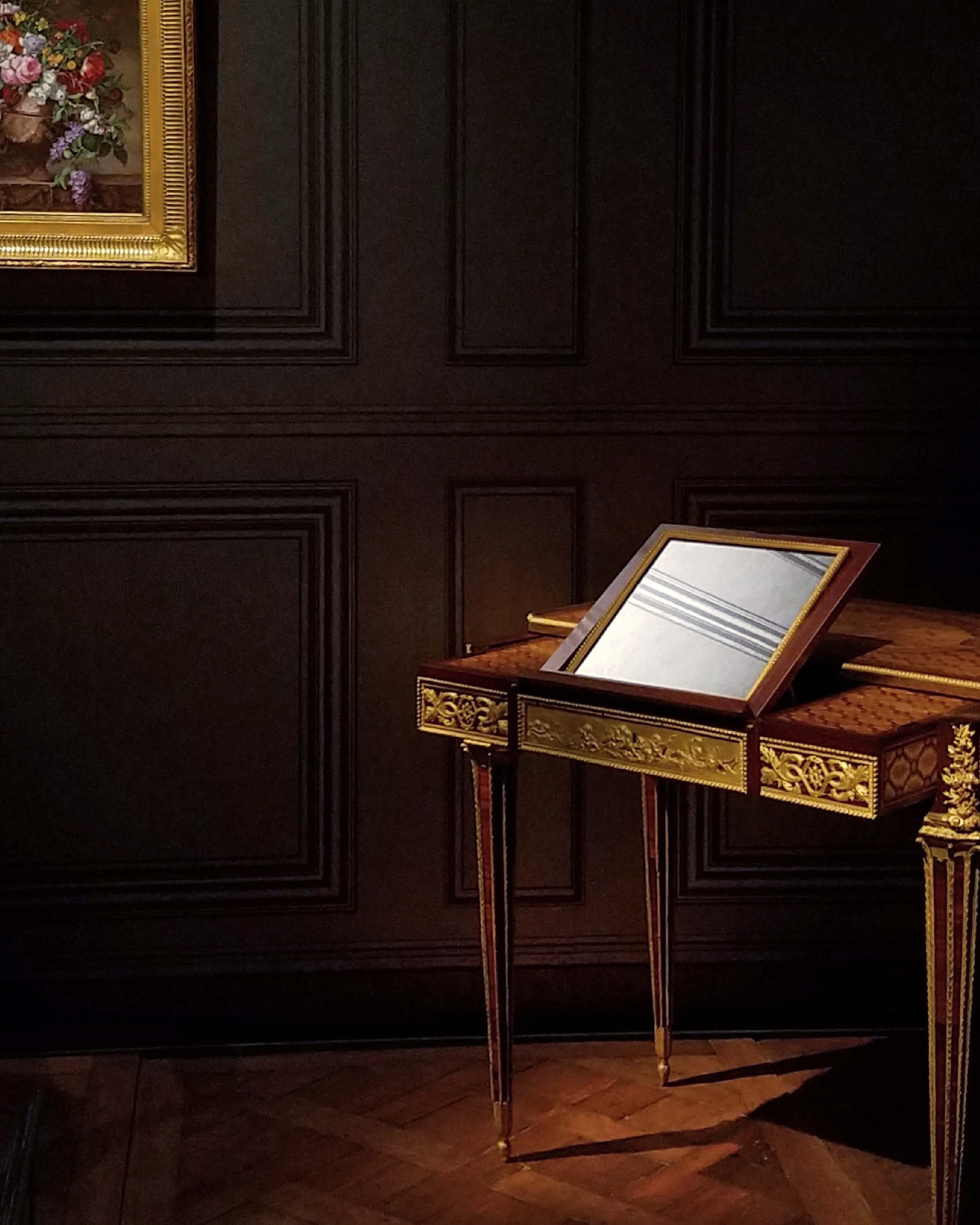 Departing from the traditional period room, we set out to construct abstract versions of certain rooms in the palace by drawing from their characteristic architectural elements. Marble inlays, gilded woodwork, damasks and mirrors are orchestrated to reflect the visual language of these rooms. Seeking to abstract these materials, we focused only on their reflective properties, taking away their color and representing them graphically based on their sheen. The result conveys the sense of splendor that the palace is known for, while providing an elegant and subtle backdrop for the often-colorful and ornate artwork.
As a series, one can appreciate the visual impact of the enfilade, generating a great sense of depth and anticipation for the visitor. As individual rooms, each with its own distinct character and material quality, one can begin to appreciate their distinct purposes – every room in the palace had an intended use and users, so not all visitors saw the same version of Versailles.
Collaborators:

Daniëlle Kisluk-Grosheide, curator
Bertrand Rondot, curator
Elizabeth Benjamin, assistant curator
Ria Roberts, graphic designer
Frank J Mondragón, graphic designer
Patrick Herron, designer